HOWARD UNIVERSITY COMMUNITY CHOIR
Mission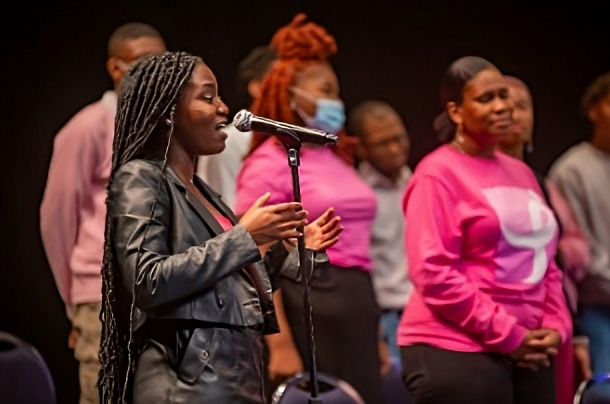 The Howard University Community Choir (HUCC) is a unique campus organization whose mission is to uplift the name of Jesus Christ through praise and worship. HUCC is a student-led, community-based gospel choir on the campus of Howard University. The choir was organized in March 1989 under the name of the Residence Hall Choir (RHC). As a ministry, the choir adopts the philosophy that ministry is any service opportunity where we can give ourselves away to God. As a student-led organization, the choir builds young leaders who operate in integrity and strive to become profoundly excellent and spiritually mature. 
Membership & Rehearsals
To learn more about the HUCC or to get involved, please contact the Office of the Dean of the Chapel. 
CONTACT
Howard University Community Choir